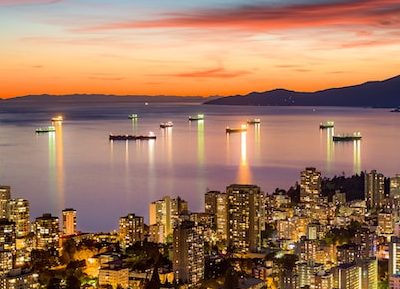 How Process Servers Stay Safe on the Job
Process servers play an essential role to ensure the working order of the legal system. The documents they deliver carry consequential information to the person they are intended for and individuals receiving documents can react in a multitude of ways. This can make process serving a dangerous job at times. Some people may react with aggression or hostility when they receive unfavourable news, which means that a process server can be thrown into a very volatile situation in the process of serving documents. Process servers may also encounter danger at the locations they visit to attempt service. Some homeowners and recipients of documents may have aggressive dogs roaming the premises that attack visitors who are unaware.
Given the unpredictability of process serving, it is important for process servers to be proactive to stay safe. Here are some guidelines process servers follow to stay safe while out on the job.
1. Background Check
Conducting a background check reveals information that a process server can use to determine the appropriate time to attempt service and what type of character they will be meeting. A background check involves asking the client about the individual's history with process serving and conducting internet and social media searches on the individual. At West Coast Process Serving, our process servers also look at previous notes in our files about each service attempt, information which we have shared with our clients. These records are invaluable to us when clients instruct us to serve new documents to an individual we previously served.
Process servers who are diligent in their background checks may discover that that the individual they are serving had a violent past, issues with drug or alcohol use, or previous charges. Knowing the individual's history, their past behaviour, temperament, and how they reacted to negative situations will help process servers prepare for meetings accordingly.
2. Be Prepared
It is important for process servers to be aware of their surroundings when attempting service and to be observant. When attending an address, process servers will be careful to park in a location with accessible exits in case of an emergency and a quick getaway is needed. A process server should also be aware of the entrances and exits of a property or building they are in and will be prepared to attempt service at a different location if called on to do so by the client.
3. Keep Composure
Emotions can escalate during a legal battle, and process servers should be attuned to this reality. Process servers who successfully serve documents are successful because they maintain professionalism, keep calm, and approach individuals with a relaxed demeanor. Behaviour and body language that could incite a negative response, or worse, hostility, is avoided by process servers. Instead, process servers explain the purpose of their visit to deliver legal documents in a friendly, polite tone, speaking concisely, to decrease the chances of a violent response from the individual.
Unfortunately, in spite of these efforts, individuals may respond with violence or become verbally or physically abusive towards a process server. In such cases, a process server should nevertheless remain calm, step away, and exit promptly. A call for law enforcement may be required in emergencies or life-threatening situations. In all instances, hostile encounters will be reported to the client to determine the appropriate next steps for difficult serves.
At West Coast Process Serving, we believe in effecting service in the safest way possible and respect everyone we are serving. If you require service of legal documents, contact us today!