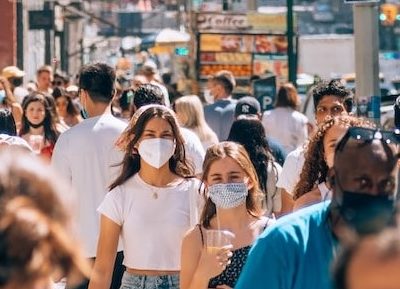 Saying "Goodbye" to Personal Service?
The Relevance of Personal Service in a Digital, Post-Pandemic Age
The Covid-19 pandemic resulted in sweeping changes in many aspects of business. Several industries shifted their operations to adopt automation, artificial intelligence, and virtual workspaces on an unprecedented scale. Looking back at the past two years, the pandemic has undoubtedly accelerated trends in remote work, trends which have already been observed in recent years.
The fields that have been most affected by these changes are arguably those that require interpersonal interactions. This is evident in the legal world. The Provincial and Supreme Courts of BC for example, began offering virtual options for court hearings and e-filing services became more important than ever before. The practice of remote proceedings has continued even after some public health measures have been lifted, allowing parties in proceedings, in many instances, to attend court remotely. Process service is another area of the legal world that turned to virtual solutions during the pandemic. The transition to virtual shared workspaces and reliance on cloud file management systems for example, have not only automated some aspects of workflow, but also facilitated ease of document exchange between clients and process servers.
Given the inclination for businesses to continue this migration towards virtual models and work arenas, could personal service become a procedure of the past?
Has Substituted Service Become the New Normal?
As set out in Rule4-4 of the Supreme Court Civil Rules, alternative methods of service are available in situations where it is not practical to serve a document by personal service or if the person who must be served by personal service cannot be located after a diligent search or is evading service of the documents. Travel restrictions implemented in the last two years since the onset of the Covid-19 crisis meant that many individuals could not return to Canada, or due to changes in employment status, had to relocate to other provinces.
The court requires the plaintiff or claimant to clearly demonstrate the need for substituted service and articulate the methods by which the documents will be served.
Alternative service methods that have been granted by the court include delivery of the documents by regular or registered mail to the individual's address or place of business, leaving the documents in a sealed envelope with a person other than the named party, posting the documents in a sealed envelope to the door of the individual's residence, service by advertisement or publication, by email, or by sending the documents through direct message to the individual's social media account.
Delivering documents by alternative methods, especially by electronic means, may seem to be a simpler and faster way of notifying individuals about legal proceedings. It would save on printing and travel costs and would accelerate the delivery process, which are all positive changes. Despite the conveniences that digital delivery offers, personally serving documents remains the benchmark of process service.
Personal service still matters.
While the pandemic has moved a lot of work to virtual spaces and simplified workflow in some respects, personal service remains the "gold standard" or service. Personal service is not only essential for the individual receiving the court documents, but also for the plaintiff or claimant as well. This is because personal service ensures that the court documents were delivered to the right person. Process servers can provide sworn and notarized affidavits of service to prove service of court documents, and this method of verification is more reliable than read-receipt notifications that email services provide. Exhibits such as photographs of the address for service or the individual's identification, can also be included with the affidavit of service to prove the court documents were delivered.
If process serving transitioned to a completely virtual model of service, many individuals may not know about pending or ongoing legal action against them because emails may never reach their inboxes, appearing in their spam folders or other folders instead. Additionally, serving documents by email only could present privacy issues if individuals other than the intended recipient share a particular email address.
With over 15 years of experience in the process serving industry, West Coast Process Serving is well versed in the options, strategies, and approaches to take to serve court documents.
Contact us today for more information on our services and how we can be of assistance.