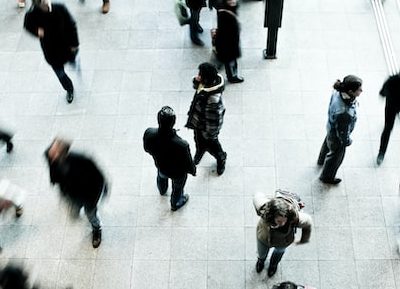 What Process Servers Will NOT Do
Here at West Coast Process Serving, we think it is important to let our clients know about our services and the expertise we provide. Process serving, skip tracing, and court filing are all services we offer our clients, and we are passionate about what we do. We take pride in delivering the high-quality results our clients deserve. However, as professional process servers, it is important for us to abide by the laws related to serving legal documents. Unlike in the movies, we will not go to extreme lengths to serve documents. Here is a list of what we will not do to accomplish service.
1. Make Threats
Process servers can face tense situations at times, and understandably so. We know that legal matters can be emotionally difficult for individuals involved. However, a process server will not force an individual to open their door to receive the legal documents. Encountering a more emotionally vulnerable individual does not give a process server license to use coercive tactics. A process server will not harass the individual or force them to allow entry into their residence so that the documents can be served.
2. Break and Enter
A process server may see that an individual's vehicle is parked behind the gate of their home and may have deduced that the individual is in fact home. In some situations, the process server, positioned outside the gate, may have seen the individual enter their home. Despite this, if the gate is locked, the process server will not trespass by climbing over to reach the front door. Process servers will not break into a home either to deliver documents.
3. Leave Papers with a Minor or a Random Individual
It may be convenient to leave documents with whoever answers the door at the address for service, however, process servers will not leave documents with individuals other than the intended recipient, unless otherwise instructed by the client or ordered by the court. Court documents contain important information, and it is imperative that they are handed over to the right person.
4. Impersonate Law Enforcement
Section 130(1) of the Criminal Code states that:
(1) Everyone commits an offence who
(a) falsely represents himself to be a peace officer or a public officer; or
(b) not being a peace officer or public officer, uses a badge or article of uniform or equipment in a manner that is likely to cause persons to believe that he is a peace officer or a public officer, as the case may be.
In Canada, those who commit an offence under subsection 1, above, is guilty of an indictable offence and liable to imprisonment for a term of not more than five years or is guilty of an offence punishable on summary conviction. A process server will not pretend to be a police officer or court official to compel an individual to open their door and accept the documents. Process servers who are respectful, polite, and who have integrity are not only more likely to effect service successfully, but they will also build trust with their clients.